RGB Computer Repair!
small time computer repair shop
I don't have many that I am proud of, but I will be the first to admit that the work itself is still amateur at best. I had assisted the owner with multiple facets of the work. Tasks ranging from Human Resources to fixing machines and customer service. Also recommending the tools to use for different problems and Graphic Design.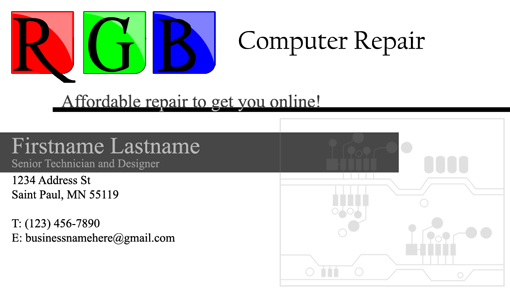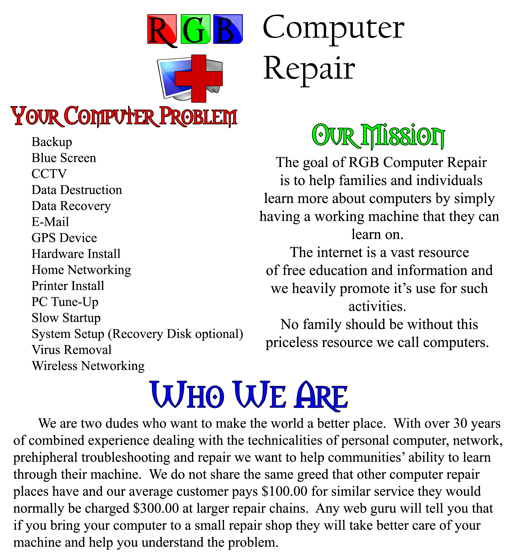 I also drew up a contract legally binding for Website Design. Check it out!